Try CxSearch free for a month to get a taste of the experience
During the Carerix Sourcing event, various speakers emphasized the important role that online sourcing currently plays in the search for the right candidates. Carerix clients indicated the cost savings they have already achieved.
Search for CVs quickly and easily and find the right candidates. It's easy thanks to Carerix's highly intuitive user interface. It's effective because Textkernel's smart technology ensures relevant results. And it's efficient because you can search a number of databases at once.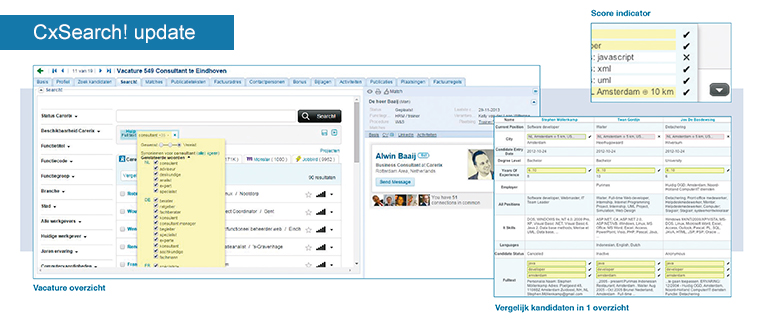 How CxSearch! works
Complex search queries are simple with CxSearch! This is achieved by the semantic search technology underlying CXSearch! With a single query you can search multiple (CV) databases as well as social media. This increases your chances of finding the best candidates for your vacancies.