Everyone is eagerly anticipating the launch of Google for Jobs in the Netherlands. It is expected to be a major innovation in the recruitment market, and the launch is just around the corner. Carerix is keeping a close eye on recruitment market trends and is proud to inform you that Carerix is ready for the launch of Google for Jobs.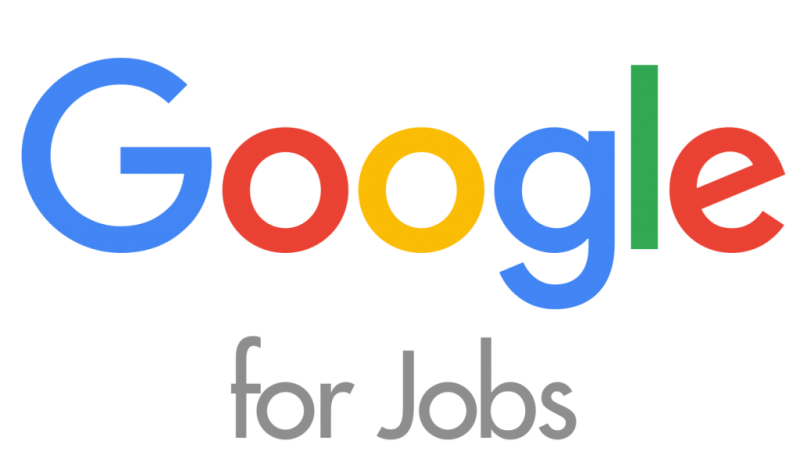 Prominent spaces in search results
Job seekers will soon be able to find vacancies far easier and more effectively with Google for Jobs. With the help of microdata, small pieces of additional data that help Google find the right subject and context of your web page, Google places vacancies from a variety of sources in a prominent space – even above other search results. Thanks to this new way of displaying vacancies, a recruiter will not only get more, but also more motivated applicants. Job seekers can fill out various criteria in Google for Jobs. This means that you get applicants who better match the vacancy. According to the CareerBuilder job board, 73% of job seekers start the search for their new job on Google. This means it is essential that your vacancy is visible on Google for Jobs.
Following Spain and the United Kingdom, Google for Jobs was launched in Germany on 15 March. This means that it is possible that Google for Jobs will soon also be available in the Netherlands.
Carerix is ready for it
Carerix ensures that all the necessary technical changes are made. This means your vacancies will soon be easily found in Google for Jobs. By making a number of technical changes to the Carerix application, we ensure that Google can index the vacancy data on the back-end.
Carerix is absolutely ready for the arrival of Google for Jobs. The two parts that you will need to adjust yourself are the website and the vacancy texts. Are you curious about how you can ensure that your website is ready for Google for Jobs? We are more than happy to tell you.
Do you have an SRSx website?
Do you have a working-at site that is handled by Carerix? The so-called SRSx? If so, we ensure that your website is adjusted and your data can be indexed by Google.
Although some things are still unclear, we know that Google for Jobs will have a tremendous impact. It is expected that the vacancies that Google for Jobs indexes will be at the top of the search results. That makes it all the more important to prepare your site for these changes in a timely manner. – Robbert Speet (TALMARK)
Do you have a website through one of our partners?
Do you have a website through one of our web-developing partners, such as SecureDesign? If so, our partner ensures that your website has the correctly structured data.
Do you have a website with our WordPress Plugin?
If you use the WordPress Plugin from Carerix, we ensure that your website is ready for Google For Jobs. With the upcoming release of the Carerix WordPress Plugin, it is possible to offer vacancies to Google for Jobs through an easy check mark.
Vacancies will then be placed in a special vacancy widget in Google. These results will be displayed between the Google Search Bar and the organic search results. To make this possible, the vacancies must be placed on the WordPress site in a specific format. This format is called "structured data" and contains labels such as: job title, work location and job description. Next, when indexing the site, Google recognises that the vacancies are structured correctly and will process this information. It adds the information to the vacancy widget on the search engine. – Ruben Waitz, M440
More information about the WordPress Plugin »
Do you have a website through an external web developer?
Have you (or your web developer) generated a link with the job vacancy data from Carerix through the so-called API? If so, it is good to know that the job vacancy data in Carerix is available in a structured manner. Ask the web developer if your site has been modified.
More information about the API »
Smart vacancies
If your website is ready for Google for Jobs, there is another important part to consider: the vacancy texts. To ensure your vacancy ranks high in Google, it is important to write it the right way. The smart Vacancy Improver offered by Intelligence Group helps you to create the best vacancies.
With the arrival of Google For Jobs, I can see that we are moving more towards a standard structure for job vacancies. A structure that must contain a certain minimum amount of information, such as the correct job title, location and salary. This may sound logical, but it is not the norm right now. The Vacancy Improver does this with the "benefits" that employers can offer to optimise the conversion. Which employment conditions and pull factors do candidates expect? By adding this information, the conversion often increases by hundreds of percentage points (350% on average). And you also have a tool in America called Textio.com


If you add all up, you will see the creation of something like Smart Vacancies. All of these are steps to further improve, optimise and automate vacancies. – Geert-Jan Waasdorp, CEO – Intelligence Group
Are you ready for Google For Jobs?
Do you want to stay informed of all the latest developments surrounding Carerix and Google For Jobs? Make sure to subscribe to the Carerix newsletter or contact one of our Account Managers.
Contact us