The world is turned upside down because of the coronavirus. For example, working from home has become the new standard for many companies. This is the case for Dutch Carerix customer VNOM. How do they deal with this difficult period and how do they optimize their work processes in this vulnerable time?
VNOM is a specialized technical staffing and recruitment agency. VNOM mediates in qualified technical personnel and brings clients and candidates together in construction and engineering. VNOM has been working with Carerix since 2010. Normally with more than 60 people in the offices in Rotterdam & Utrecht in the Netherlands, but during this period the vast majority of the VNOM staff work at home.
"A system like Carerix works ideal for us these days. Because it is cloud based, everyone can work from home. Because we can easily adjust the match phases and statuses, it is also clear from a distance where a candidate is located within the recruitment process," says Soraya Bongaars, Recruitment Marketer at VNOM.
Working remotely can bring some difficulties. Fortunately, the adaptability of the VNOM colleagues is great and thanks to Carerix they have an overview of the work processes.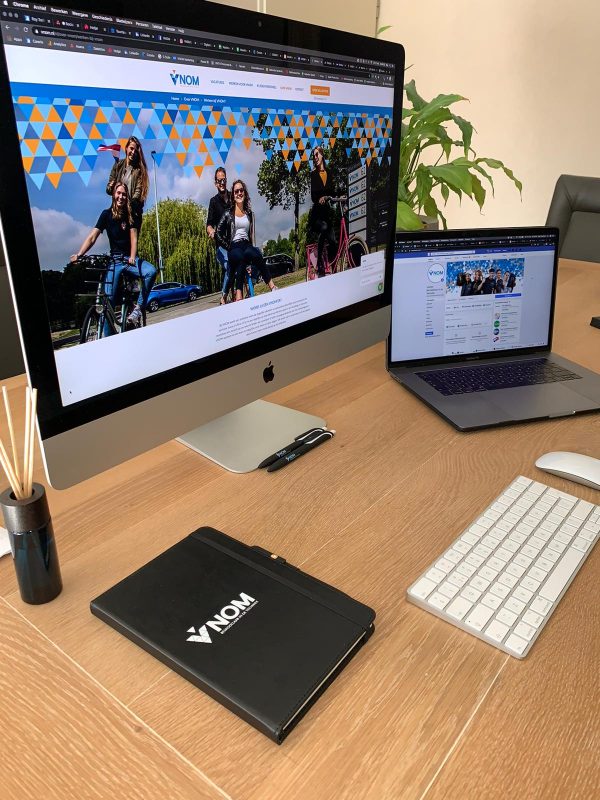 "We have customized Carerix in such a way that it is clear to everyone. Consultants can see at a glance which tasks the recruiters have created for them, candidates are easy to find and there is an overview of what is happening."
Extra attention for candidates
The main target group of VNOM falls within the construction and engineering sector. A sector that continues, even in times like these. Therefore, it's extra important for VNOM to maintain good contact with the existing candidates, especially now.
"Personal attention is always an important factor to us. But especially in times when we can hardly see our candidates, we make extra time for that. Using the search filters in Carerix, consultants can easily find candidates to call or email quickly. The question "how are you doing?" is very important in times like these. We continue to match candidates to vacancies using integrated tools such as Jobdigger and CxSearch."
VNOM is already very busy with the period that comes after the corona crisis, because right now there is time to take a critical look at work processes, system configuration and the quality of data. Soraya manages the recruiters in this together with the managers of different fields, so that they will soon be ready for new opportunities.
"Carerix is ​​our large database of candidates. Now is the time to take a closer look and see where we can clean and optimize it. With the help of the talent pool functionality in Carerix, we are working on grouping candidates so that we can find them even more easily in the future. "
Extra attention for each other
Internal communication within the teams is also very important now that you only see and speak to each other digitally. Extra attention for each other also provides fun in this time, as Soraya notes.
"With all the tools of today, working digitally is fine for us for now. For example, our marketing team uses the Asana tool to keep track of the schedule and we are now discussing our marketing consultation via Google Hangouts. Our colleagues from the administration, consultants, recruiters and managers also use this for meetings. We share a lot of photos and videos with each other, so we still feel connected."
Curious about the possibilities at VNOM?
VNOM currently has more than 1,400 vacancies on the website in technology and construction. Are you curious about the technical vacancies? Or are you more interested in construction vacancies? Then VNOM can help you!