Choose the solution that suits you
Carerix ATS suits your situation and business needs.
Is your organisation growing? Carerix grows with you.
Tips for choosing a recruitment system
A good ATS or recruitment system is a valuable tool for your organisation and makes a recruiter's job a lot faster and more effective. A good system will obviously meet your needs, but there are some points that are really important when choosing a recruitment system. Still hesitating about your choice? In this white paper, we give you some tips on what to look out for when buying a recruitment system or ATS.
Intuitive interface, adaptable to your processes

Extensive range of state-of-the-art partner integrations
SaaS recruitment software for your organization
With a SaaS model, your company uses the software, but you don't have to worry about maintaining it. For example, updates and bug fixes are performed automatically by us. We also offer you a complete helpdesk. Carerix has been a supplier of recruitment software for personnel intermediaries since 2003, which is hosted and delivered via secure data centers. In the meantime, more than 850 customers and 15,000 users spread over 17 countries use our systems on a daily basis.
Recruitment software adapted to your specific needs
Recruitment agencies are not all the same and we understand that all too well. That is why we have developed various editions of our online software solutions, so that we can offer suitable software for every specific business situation or wish of an employment agency. Do you want to be able to recruit, select and place from one system and thus make your work run more smoothly and more effectively? Then choose the Recruitment and Selection edition. In addition, there are also a Corporate edition and Detachment edition available.
Are you interested?
Do you want to know more about the SaaS recruitment software that Carerix offers? Please contact our advisors on the number+31(0)85 743 04 50. We are happy to answer your questions and, if desired, provide you with extensive and sound advice. It is also possible to get a demo of the systems on location. Ask about our options!
As a specialist in the field of technical staff, we have a lot of experience with different CRM systems. Carerix is the perfect match because we can easily customize the system to our needs.
When we need advice the professionals at Carerix support us with any question. We think Carerix is an excellent partner and we are very satisfied with the cooperation.
We are one of the fastest growing start-ups in the construction, real estate and engineering sectors, and Carerix is a professional partner that offers excellent support when realising our ambitions. This not only involves customising and maintaining the CRM package, but also offering new tools and improving our work process.
Due to Carerix, our consultants, recruiters and support services can fully focus on their core business: creating a match between demand and supply. We regard Carerix as a pleasant and professional business partner.
Quality, efficiency and convenience are what Carerix gives us. The package continues to surprise us with useful tools and insights that can also be expanded to our own wishes. An absolute must have!
Before, during and after the smooth migration, the Carerix team is always ready and will quickly provide you with an answer, explanation or solution. With the many possibilities that the package offers, this is a valuable asset for Dinel and we will certainly see the beneficial results.
Through the implementation of Carerix combined with the corresponding career pages, we are able to structure our recruitment and selection process across the entire group. Good candidates are no longer lost, the processes within the different companies have been simplified, and the system is GDPR compliant. With the highly professional guidance of one of the business consultants and the flexibility of the system, the implementation was quickly and efficiently completed within the set deadlines, despite working from a remote work situation.
The Carerix system is user-friendly, organized, and can be configured to align with the processes used by Essent recruiters to attract talent from the market. Additionally, the integration with our Careers website is highly stable.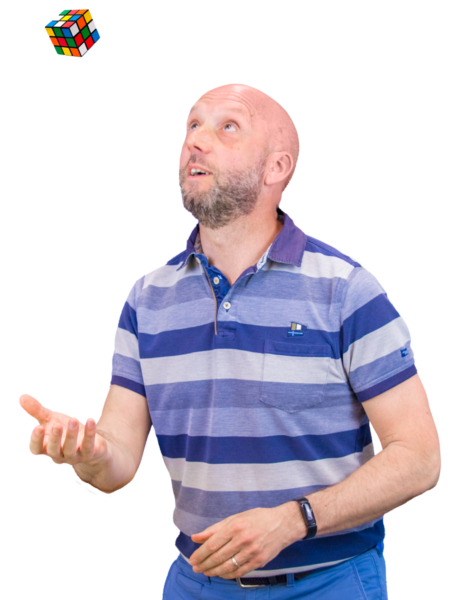 See our solution work for you?
Request a demo and see how Carerix can work for you. Based on your workflow and our wide experiences we will give you a demo in person or online. We will also take you through the technological developments for recruitment.