The Product Management Team (PMT) of Carerix, together with the Development Team in Kiev, works hard every day to improve and optimize your Carerix application. In order to do this as well as possible, they keep a close eye on the trends in the field of recruitment. We spoke to Bo and Hans from the Product Management Team and asked them which innovations they consider most important for 2021.
Where are we going in 2021?
During the development process of Carerix, we look at how the recruiter can organize his work quickly and as efficiently as possible. Carerix does this by linking the best recruitment tools to the system. Good user-friendliness is therefore something at the top of the list, says Bo.
"With Carerix as a basis, you can make optimal use of various recruitment tools in your system. In addition to partner integrations, our own system is also continuously under development. User-friendliness is at the top of the list. With the current platform, both the administrator and the user can set up the system completely according to their own wishes. The user interface of the platform is important and therefore always under development "
The PMT mentions four innovations that will be interesting for Carerix to keep an eye on in the coming year. PMT identifies four themes that will play an important role in 2021 for the recruiter and to optimize the recruiter experience.
Search & Match
Search & Match technology is constantly evolving, and therefore very interesting for Carerix and its users. In addition to Textkernel, Carerix has already made connected integrations in 2020 with the tools from theMatchbox, Actonomy and Recruit Robin. With the Search & Match technology you will quickly find the best candidates for your vacancies. The tools have different solutions for automatic matching, searching over external sources or matching based on soft skills.
Making matches based on skills:
The ever-changing job market requires employers and employees to adapt. Developing (new) competences is very important in order to keep up with these changes. Where previously the 'hard skills' were mainly looked at, you now see a shift occurring here and employers see more and more value in the competences (personal, emotional and social skills) of a candidate. A resume can be so good, it does not say everything about someone as a person. Because the job market is geared more towards these soft skills, other jobseekers also come into the picture and the chance that the right match will be found increases.
"As a recruiter you should always see your next step in your system. For example: you have added a contact person, do you also want to email him? It must be filled in so logically so that you can easily find your way in the system. This allows you as a recruiter to perform your work even better and more efficiently ", says Bo
Connectivity
Linking to a back office & finance domain:
Although many innovations are about optimizing the front office, there are also plenty of opportunities at the back. Customer demand is becoming more professional and needs are changing. Customers are increasingly aware of the importance of a strong employer brand and have more and more wishes in, for example, connectivity and integration with (internal) systems. Linking your back office to the front office offers many opportunities and possibilities for organizations. By linking your back office to the front office, you can make a major improvement in efficiency and save you a lot of duplication.
"By working together with various partners, the Carerix platform meets the wishes and needs of almost every organization. In the future, we want to offer partners even more flexibility to integrate their solutions within Carerix ", says Hans.
Business Automation
"This is an interesting trend, because automating simple, daily tasks can greatly increase your productivity as a recruiter. This allows you to free up more time for important conversations with candidates or (potential) customers, for example," says Hans
One of the activities that you could easily automate is making a pre-selection of candidates via WhatsApp. Whatsapp is a popular way of communication and will be used by more and more companies to let potential employees apply. By automating Whatsapp, you can ask your candidate all kinds of questions via an app and have them automatically answered.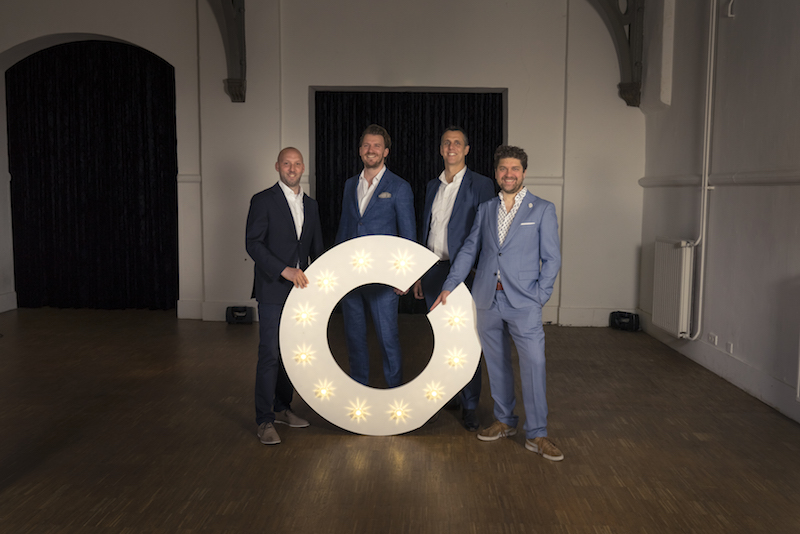 "At the beginning of 2021, Carerix will launch DRA. In the current situation, as a recruiter you are the director of your own matching process. All data that has been added to your ATS, such as candidate data and vacancies, will be connected by you as a recruiter yourself ", says Hans
Collaborations between tools – Providers on the candidate and vacancy side find each other:
The major providers in the field of tooling and systems are expanding or are collaborating with each other. Supply and demand work together so that providers can serve (joint) customers better and faster. Organizations will increasingly look at already purchased and existing tools to increase the professionalism and productivity of recruitment. Many companies therefore see opportunities in the use of a chatbot.
A chatbot ensures that you as a company are available 24/7. By automating various processes, you have more time for other important activities.
Automated matching replaces the matching process by means of the search and match technology. With a search and match technology, the data of candidates and vacancies is directly linked automatically. The Carerix partner ecosystem will expand further in 2021 with the launch of DRA (digital recruiter assistant). Very important when it comes to business automation.
Carerix Analytics
We have known for some time that data offers opportunities for optimizing the recruitment process. We also see many opportunities in the field of data and recruitment over the past year.
In 2020 Carerix introduced the new product "Carerix Analytics" on the Qlik BI platform together with Active Professionals. To give clients a flying start, Carerix has built a set of dashboards with the most used recruitment data.
These dashboards provide you with valuable information and it gives you, among other things, insight into statistics in the field of candidate and vacancy, time to hire, starters and quitters and turnover vs investments. For organizations that already use Qlik, or for users of other BI tooling, such as PowerBI, Carerix offers the "Carerix Datasource": a daily extraction of data, which is prepared for use in a BI tool.
Do you want to stay informed of the latest trends and developments within Carerix and the recruitment industry? Sign up for our monthly newsletter or follow us on Linkedin.